"Before you take the responsibility of those around you, you need to take responsibility of your own thinking and feelings. When you are happy and take care of others, then they will be happy."
-BK Shivani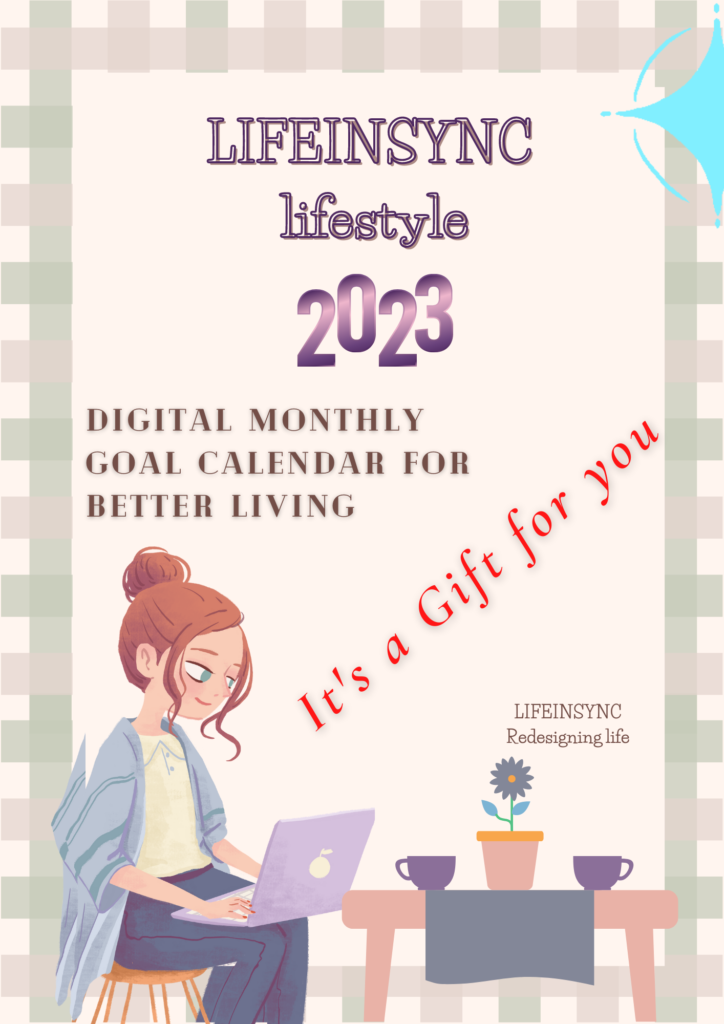 Lifeinsync Lifestyle means living in sync with your life, where your life is balanced and there's reciprocity in what you give and receive.
Get your LIFEINSYNC Lifestyle 2023 Goal Calendar
This 12 months Digital Goal Calendar is in fun to use:
It has very simple happiness goals and action steps according to the months. Commit yourself to follow them because you deserve all the happiness in the world, but the interesting catch is that happiness is homemade…and it's in your hands completely!
There are also few points to ponder that will help you to be aware of what is the current reality and what needs to be changed.
Notes below the month calendar is the place where you are supposed to fill in your monthly achievements (if you opt for a print out).
Challenge yourself to fulfil it on monthly basis and celebrate your monthly milestones with your loved ones.
Happy 2023!
Instead of trying to change your entire life in January, the simpler strategy is to adopt a 12-month plan where you're making constant improvements. – S. J. Scott, Resolutions That Stick!
Sending lots of love your way! Happy 2023!
Sheela & Team
LIFEINSYNC- Redesigning life